New John Shirley & 064 Recordings Now Available on CD and On-line
October, 2016
When 064 discovered that one of his favorite authors lived in the San Francisco Bay Area and was also a lyricist and vocalist, he invited him to collaborate musically. Singer, songwriter (Blue Oyster Cult) and cyberpunk author ('A Song Called Youth') John Shirley collaborated with guitarist-composer 064 Freeman (Artichokes, Process, Seething Brunswicks, Funkadelicatessen) to create three intense new songs with lyrics by Shirley and music by 064. The CD release also includes bonus instrumental versions of two of the songs.
064 wanted to try creating new music specifically for Shirley's lyrics for the song I'll Burn Like a Vampire in the Sun. On the other songs on this release, John provided lyrics and vocals to instrumentals already recorded by 064. 064 wrote the music for And I'll Burn and invited some of his favorite musicians to Oranj Production's studio to record the track. The players included Bill Sparks (Seething Brunswicks) on baritone and tenor sax, Darren Potter (Funkadelicatessen) on drums, Jim Lynch on bass and Craig "Bonzo" Bonner (Bankrupt Sugar Daddies, The Boobs) on organ. 064 played guitars (including baritone guitar) and produced the recording.
Lying in bed one morning, 064 noticed that from a distance the sound of the large lawn mowers working in the nearby park had a pleasant cyclical droning quality. He recorded the sound and planned to find a way to use it musically. The opportunity came when John Shirley came to the studio to record the vocals for "And I'll Burn Like a Vampire in the Sun." 064 encouraged John to try using one of his other lyrics over the recording of the lawn mower. Later, Bill Sparks added two tracks of improvised tenor sax. After much experimentation with audio processing 064 determined that the recording was most effective as it is now, with just vocals, lawn mower and saxophones with minimal processing.
On Ten Strippers Shirley sings and provided lyrics for 064's mostly acoustic instrumental piece New Hope Springs. 064 played all the instruments except drums on this track.
John Shirley is an American writer, primarily of fantasy and science fiction and songwriting. Shirley has written novels, short stories, TV scripts and screenplays, and has published over 40 books and 8 short-story collections. His novels include Bleak History, Crawlers, Demons, In Darkness Waiting, and seminal cyberpunk works City Come A-Walkin', and the A Song Called Youth trilogy of Eclipse, Eclipse Penumbra, and Eclipse Corona. His collections include the Bram Stoker and International Horror Guild award-winning Black Butterflies, Living Shadows: Stories: New & Pre-owned, and In Extremis: The Most Extreme Short Stories of John Shirley. He also writes for screen (The Crow) and television.
As a musician, Shirley has fronted his own bands (punk band Sado-Nation, in 1978, the post-punk funk-rock band Obsession on Celluloid Record and was later in the Panther Moderns) and written lyrics for Blue Öyster Cult and others. Shirley wrote most of the lyrics for Blue Öyster Cult albums Heaven Forbid and Curse of the Hidden Mirror. The double album Broken Mirror Glass. The Anthology 1978 – 2012 includes 30 songs – in chronological order - from more than three decades of musical work by John Shirley and his collaborators was brought out by the European label Black October Records in December 2012. More Music by John Shirley
064 first began performing his music in public in 1980 as guitarist and songwriter for the Artichokes. The Artichokes resembled a "new wave" rock band and played several San Francisco Bay Area clubs. The band recorded four songs with the legendary sax player Steve Mackay (Stooges, Violent Femmes) which are included in the recently reissued I Live by the Freeway album. From 1987 to 2001, 064 worked with Process, the only multi-media performance group to provide top quality Post-Industrial Funk, Psychedelic Improvisation and Fake Ethnic Music designed to enhance any life style. From 2003 through 2014 064 worked with the instrumental group the Seething Brunswicks and he launched the psychedelic funk band Funkadelicatessen in 2014.


Hear & Buy the CD or Download the Music at CD BABY

Music by 064 (solo recordings)

Who is 064? The Music and Performance Bio

Music by John Shirley

New band! Funkadelicatessen (music)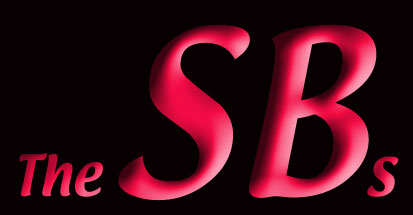 The Seething Brunswicks



Process Home Page



Improvised Music featuring the members of Process and others.

Back to More Content Magazine

Back to Oranj Productions Home Page

Contact Info

All content Copyright 1993-2016 Oranj Productions.
All Rights Reserved. Commercial use, public distribution or presentation allowed with written permission only.