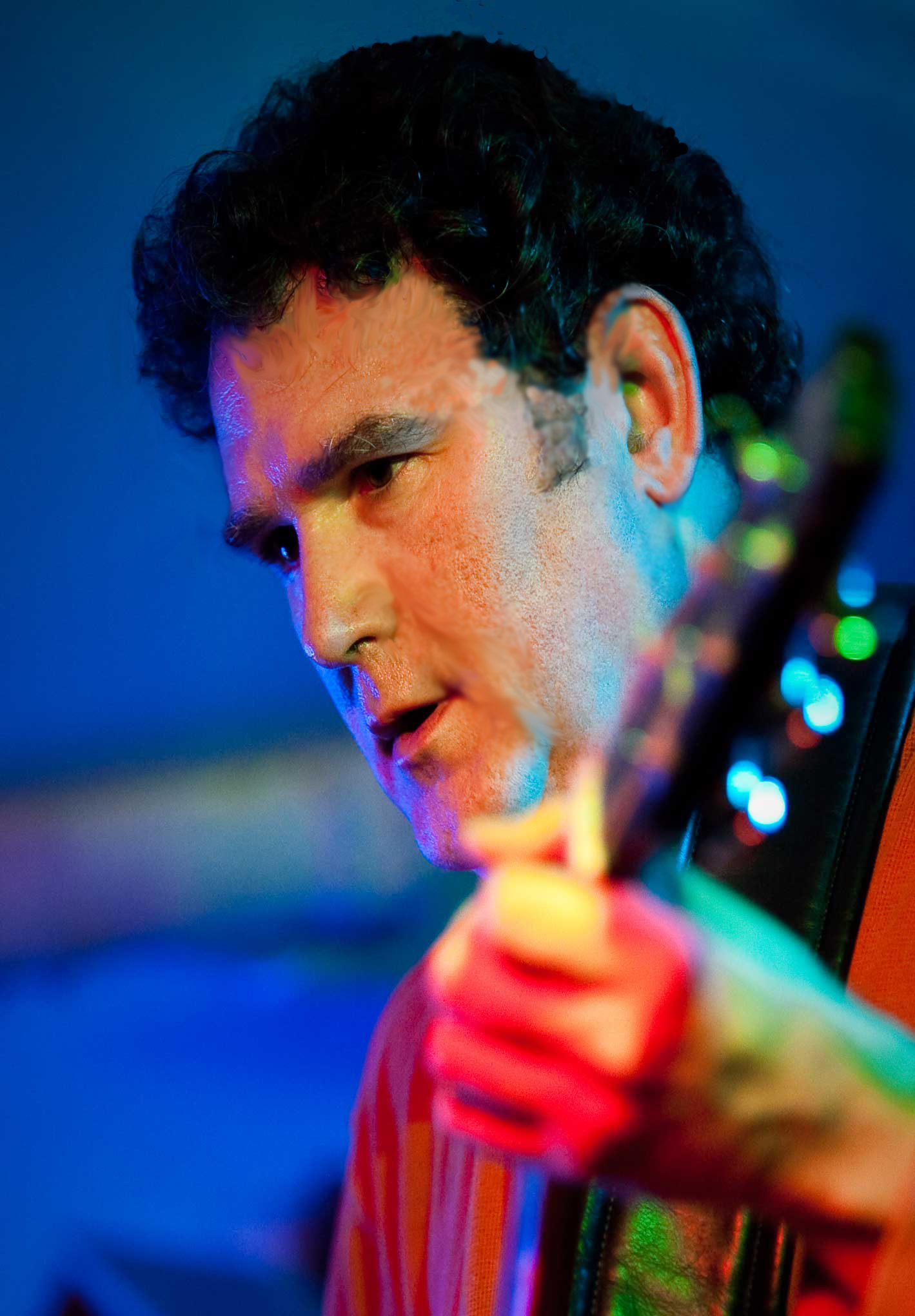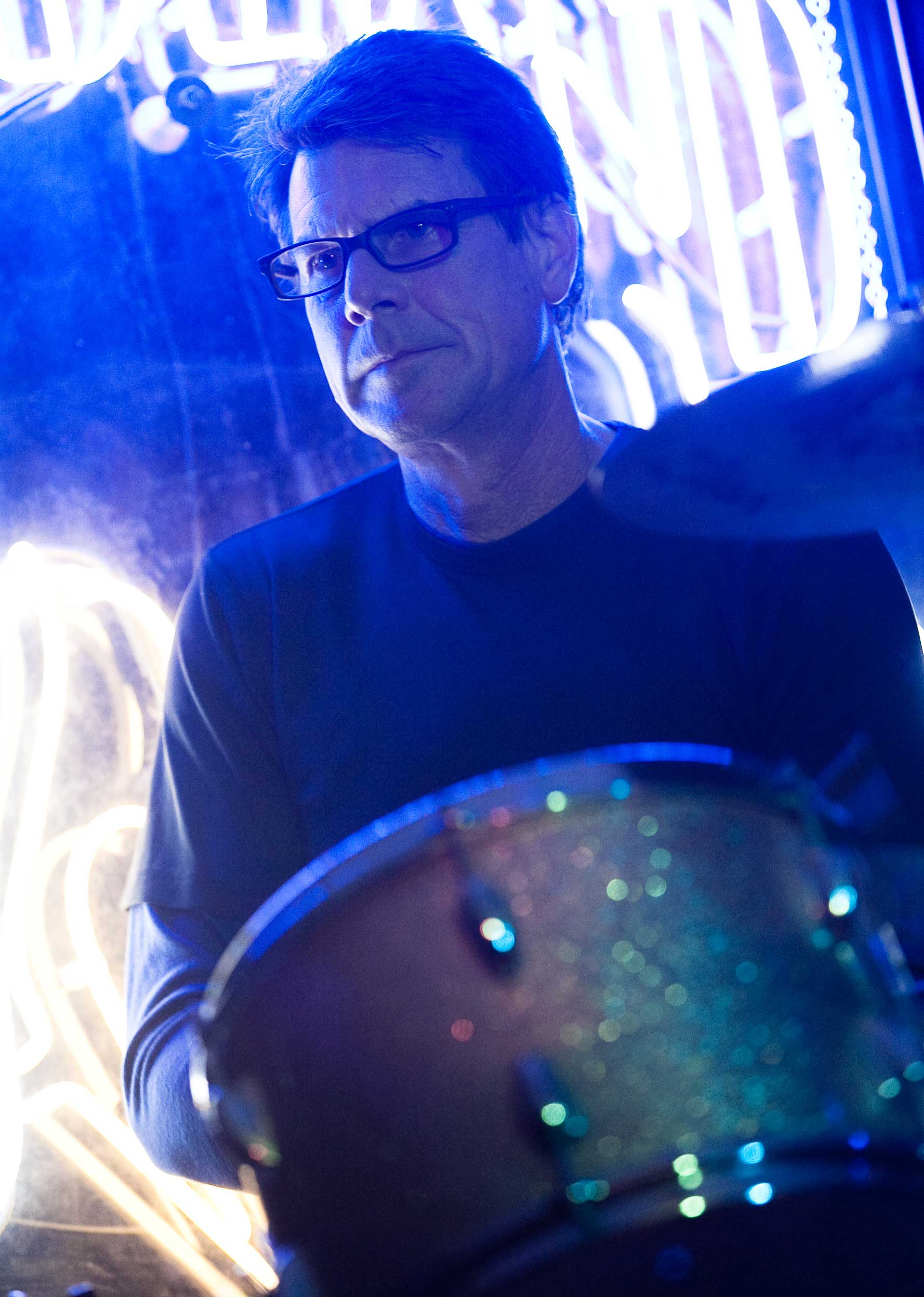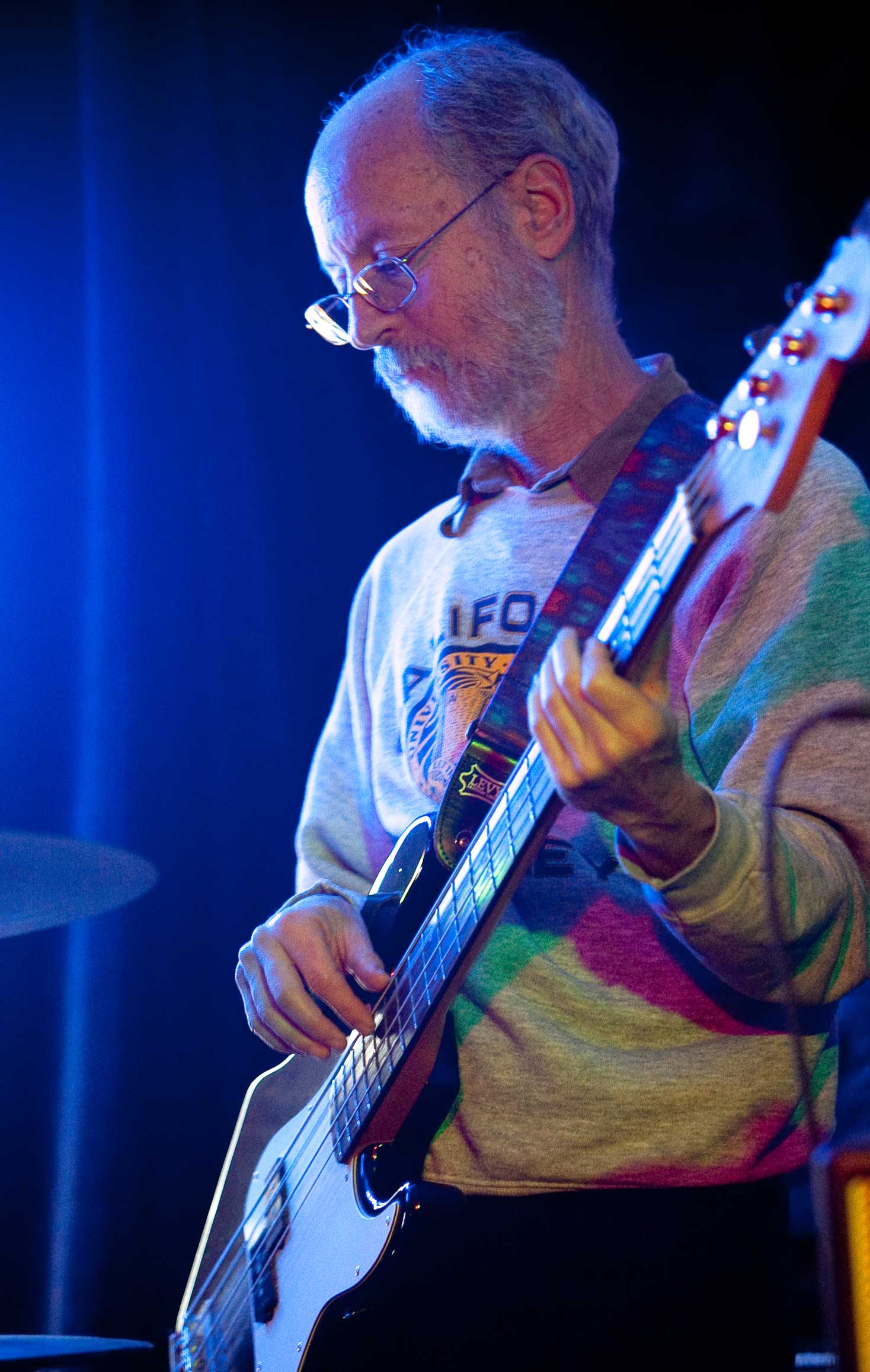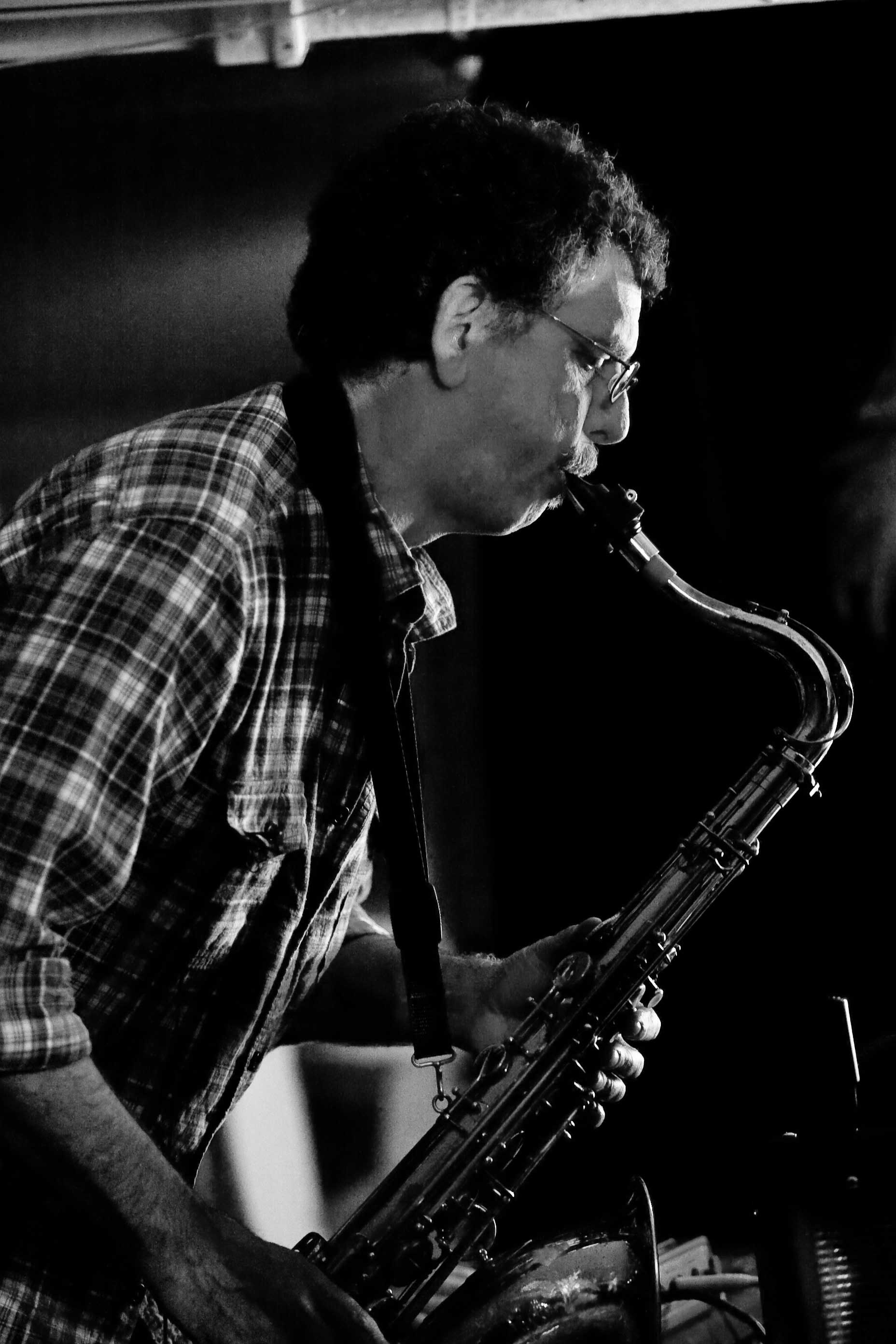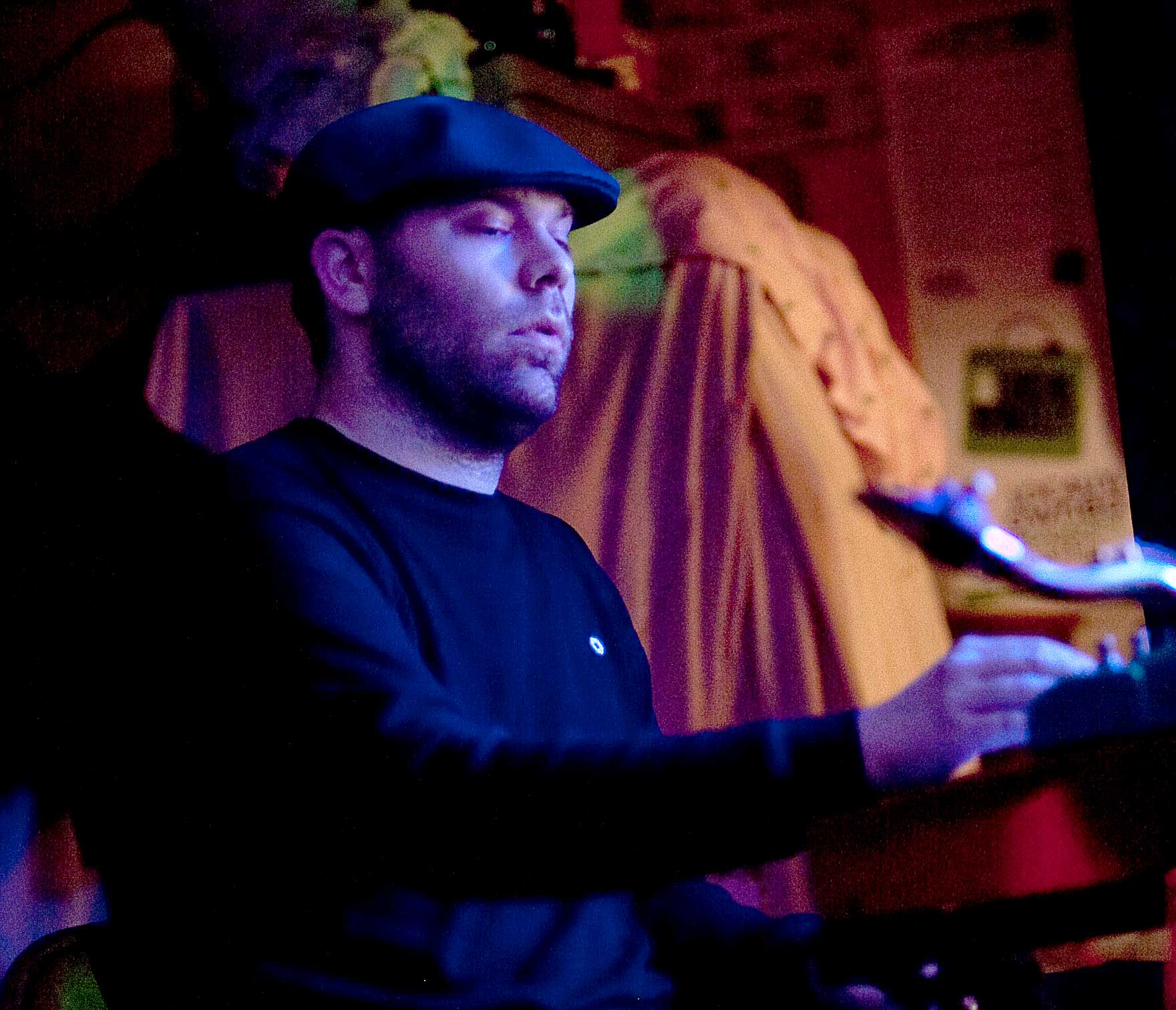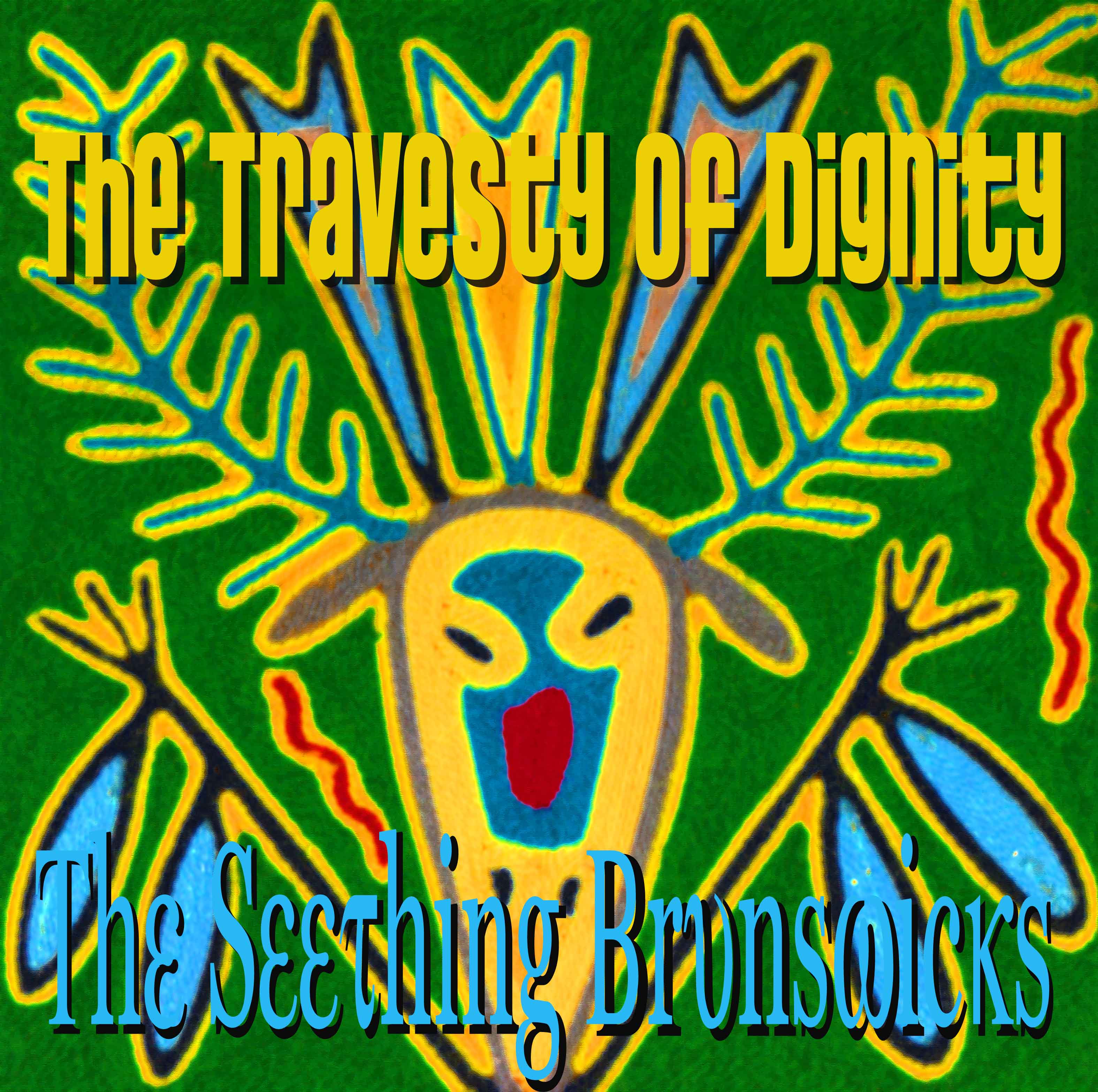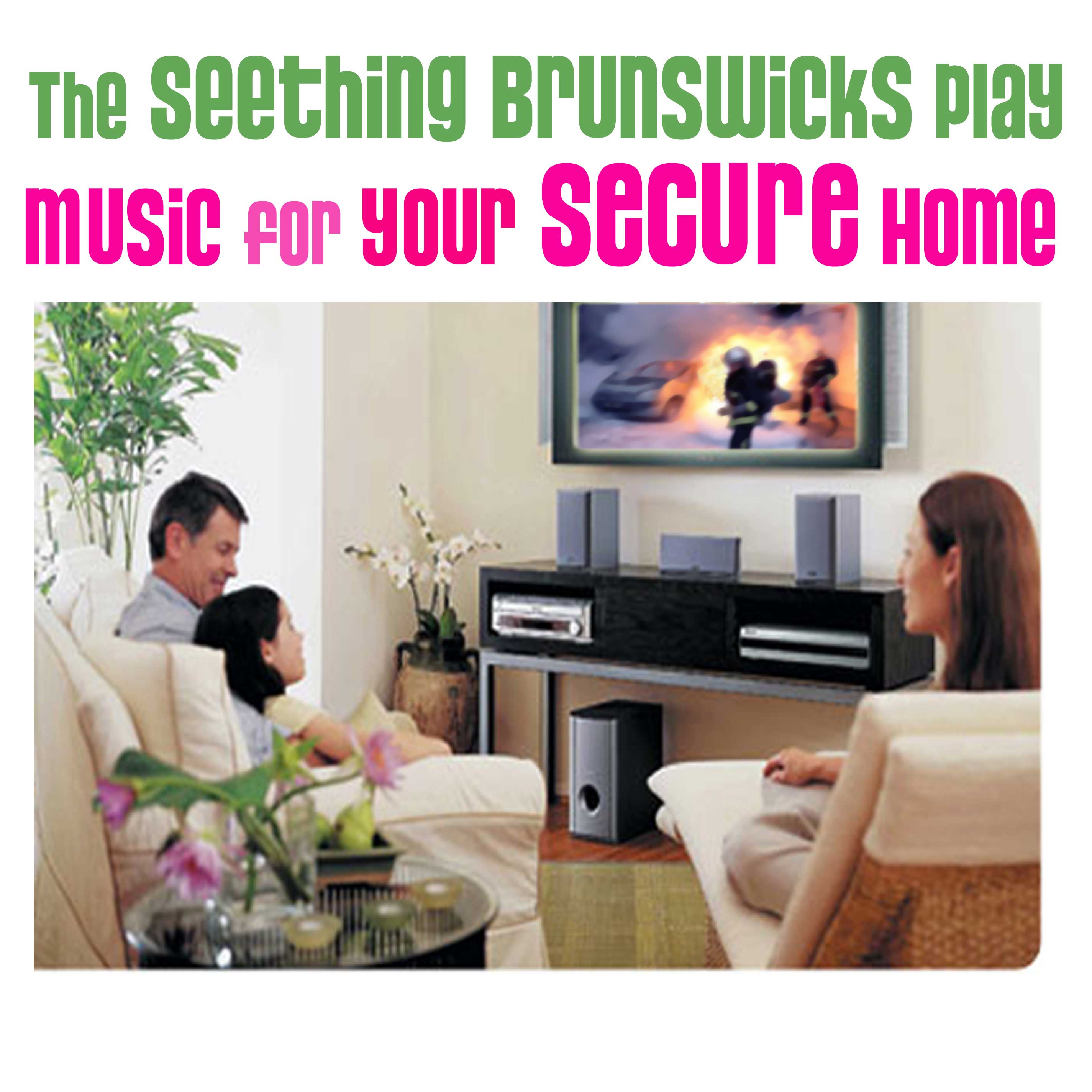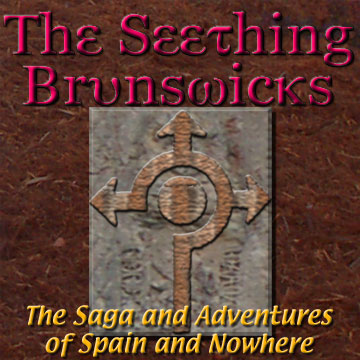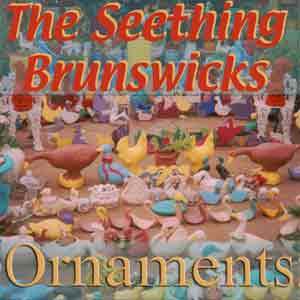 Jump to recordings by the Seething Brunswicks
Plundering the wide world and our own ghettos and backroads, the Seething Brunswicks created innovative instrumental music that appeals to fans of retro instrumentals, jam bands, funk, fusion, and psychedelia looking for something new and different. Beats and textures from funk, vintage R&B, jazz and electronica are often flavored with touches of the exotic sonorities of African, Indian and Middle Eastern music in the Brunswicks' original compositions. With the Seething Brunswicks and/or with their other musical projects, the members have played in local venues including Jupiter, Boom Boom room, Red Devil Lounge, Berkeley Birdland, Pacific Coast Brewery, 21 Grand, the Eagle, Folsom Street Fair and many others.
The Seething Brunswicks featured Mike "064" Freeman on guitar, Steve "Boom-Boom" Bauer on drums, Mark Wieder on bass, Bill Sparks on sax and Zachariah Veley on Keyboards. Guitarist/composer Neal Cronin was a founding member and worked with the band through 2013.

Before starting the Seething Brunswicks 064 064 played with (the real) Process, a band that performed a heady mélange of rock, post-industrial funk, fake ethnic, experimental and improvised music. He also played guitar with the space jam band Neurohumors. He played guitar and composed for the post-punk band the Artichokes and created music and wrote for the political comedy group the Plutonium Players. He has recorded extensively, created several multi-media performance spectacles and performed in a variety of Bay Area rock clubs. Guitarist 064 modestly describes the music as "all-instrumental psychedelic funk, pseudo-jazz and fake ethnic music" revealing the band's irreverent approach to absorbing its influences.064 currently plays with Funkadelicatessen, the band that delivers instrumental music for fans of funk, retro instrumentals, jam bands and psychedelia looking for a taste of the exotic.

Sax player Bill "Mr. Sharks" Sparks is a veteran of the Bay Area band the Farmers and can be seen playing funk, rock and R&B with a variety of local bands. Bill mostly plays tenor but is also a fine soprano and baritone player, bringing both sophistication and a big, wild and often raunchy sound to the group.
Zachariah "Ziggity Z" Veley was previously with the Bay Area five piece funk band The Get Down, which was a Pabst Blue Ribbon's band of the week in the Bay Guardian's Best of the Bay issue. Zach's musical tastes run towards "anything with a groove," with his favorites including Herbie Hancock, Jimmy Smith, Miles Davis, Ohio Players, the Pharcyde, A Tribe Called Quest, and Sly and the Family Stone. The son of Oregon musicians Sunnyside and Page Turner and the brother of keyboardist Alex Veley, his first band in the Bay Area was a live Hip Hop group called Gazzi which featured D.U.S.T., who has since toured with rap group, Zion I.

In addition to seething with the Brunswicks, bassist Mark Wieder has also played with Aleph Null and the Blues Daddies. Mark has studied with Robert Ashley, Vince Delgado and Anthony Braxton, and has played with more people than he can count without taking his shoes off. His tunes have been performed by the Golden Age Jazz Band and the La Pena Latin Jazz Experimental Ensemble.

In addition to brunswicking with the Seethers, Steve "Boom Boom" Bauer drums for the The Ethel Merman Experience (EMX), the band that backs up Broadway's greatest diva as she belts out rock's greatest hits from the Doors to Nirvana. EMX has rocked audiences at San Francisco's Castro, Folsom and Harrison Street Fairs.

The Brunswicks are inactive as of 2015. However $erious Offers for reunion shows and other opportunities will be carefully considered.



Recordings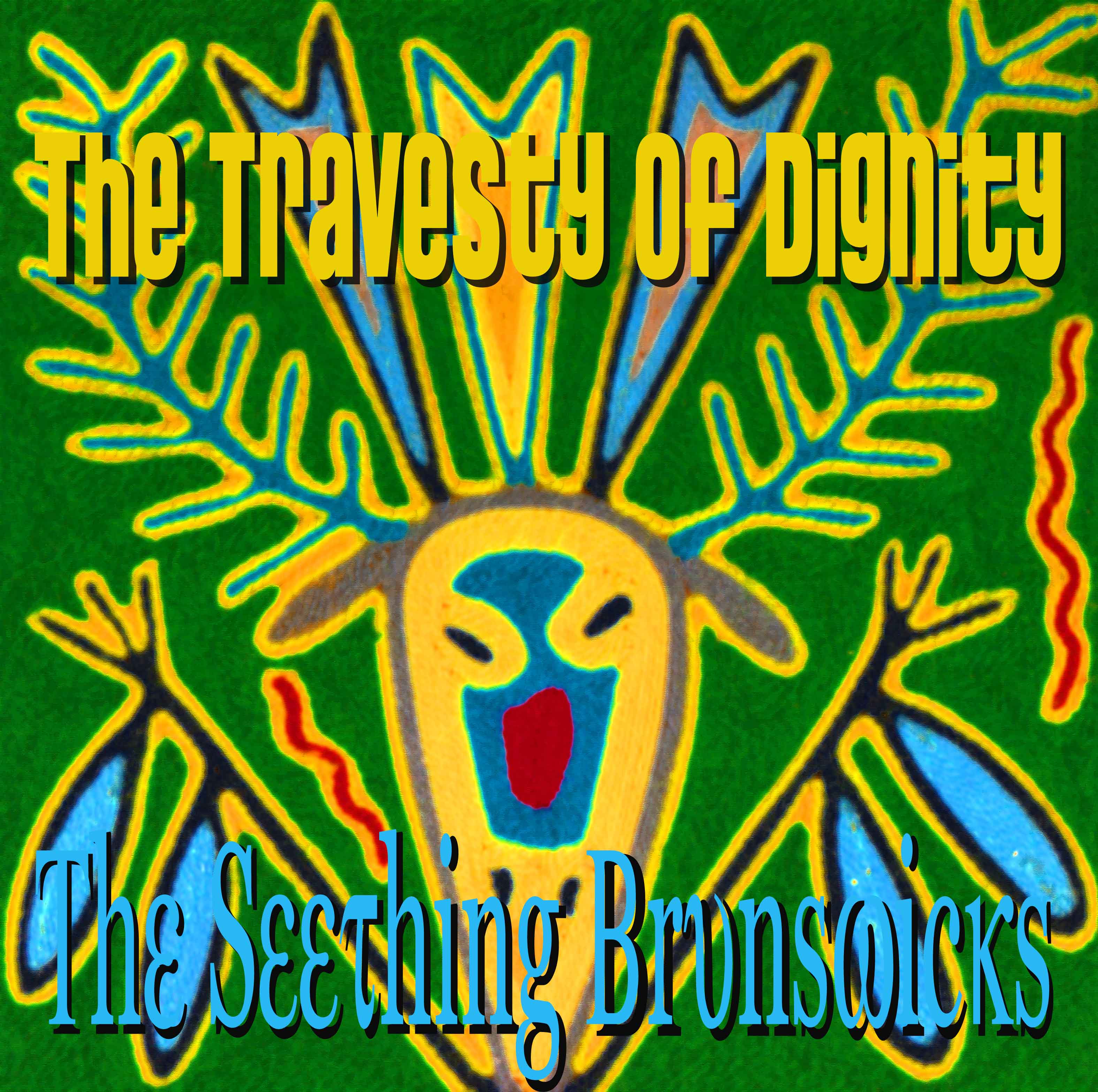 The three song mega-EP: The Travesty of Dignity. Features 064 and Neal Cronin on guitars, Cronin on vocals, Boom-Boom on drums and Mark Wieder on bass. Producer-guitarist 064 comments on the sound of the new release; "On our last CD we wanted to represent our live sound. With this one we did not limit ourselves to parts that we can play live. That gave us the opportunity to work with acoustic guitars, standup bass and keyboards in these recordings, expanding our sound into lusher sonorities."

Hear free samples and buy the Travesty of Dignity at CD Baby.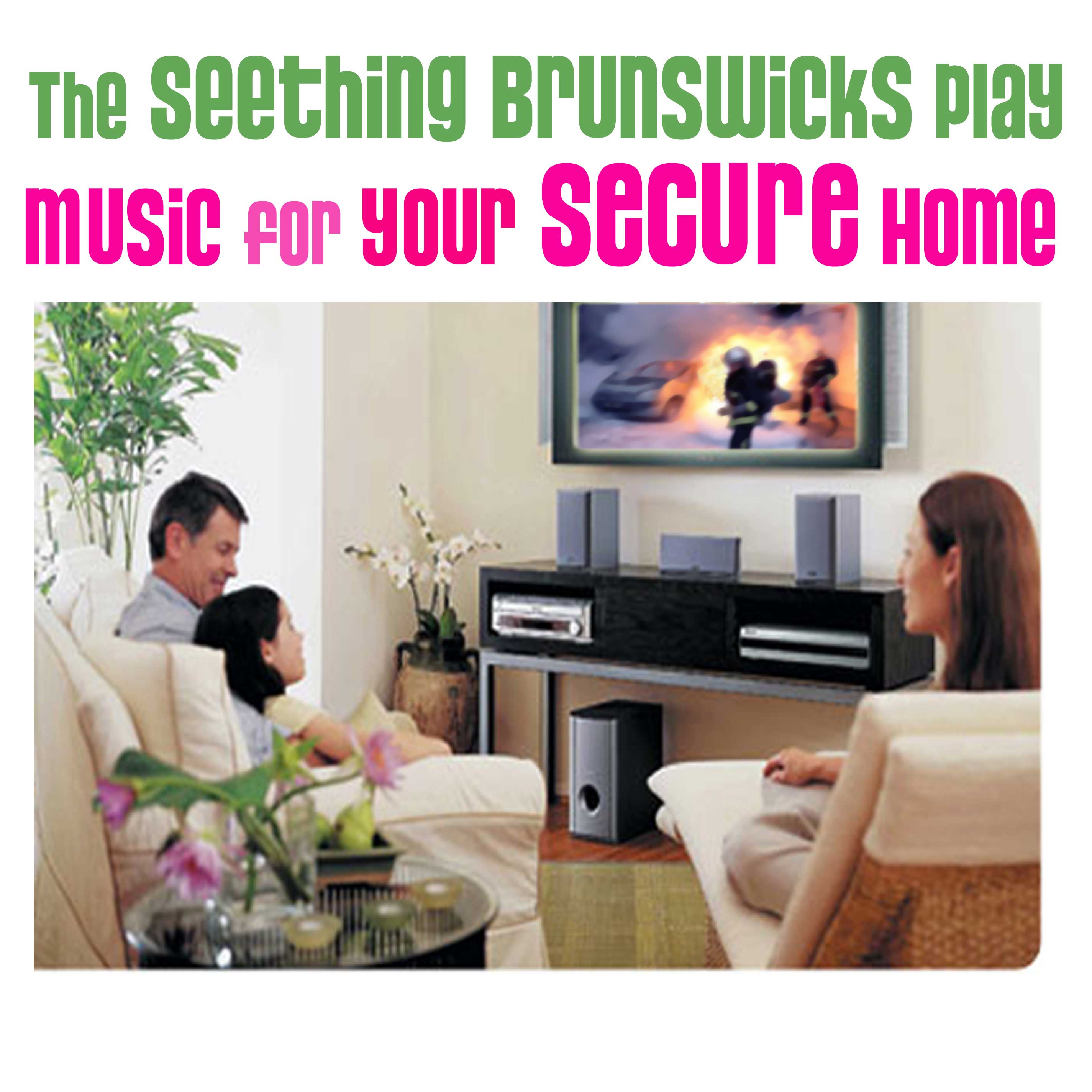 Music for Your Secure Home features 064 and Neal Cronin on guitars, Steve "Boom-Boom" Bauer on drums and former member Steve Solomon on bass.
Song: Soukoochie
Hear free samples and buy the Music for Your Secure Home at CD Baby.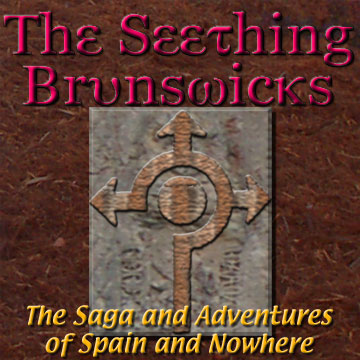 The Seething Brunswicks second EP, The Saga and Adventures of Spain and Nowhere features 064 on guitar and electronics and Neal Cronin on guitar and vocals.
Song: The 8th Saga
Hear free samples and buy the Saga and Adventures of Spain and Nowhere at CD Baby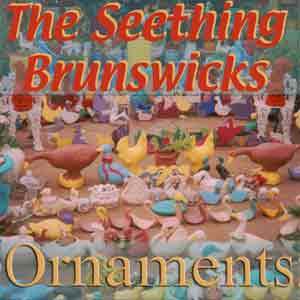 The Brunswicks six song EP from 2003 Ornaments features 064 on guitar and electronics and Neal Cronin on guitar and vocals.
Song: Entrenched
Back to Seething Brunswicks Info

Who is 064?

Improvised Music featuring the members of the Seething Brunswicks and others.

Back to Oranj Productions Home Page

Contact Info

*All content Copyright 1993-2015 Oranj Productions. Seething Brunswicks photos by Jennifer Low
All Rights Reserved. Audio files are made available for personal use only. Contact Oranj Productions for permission for any other type of use.