Mike 064 Freeman
Mike 064 Freeman is yet another musician, composer, videographer, producer and writer with a website.
You are here.
Music by 064 (solo recordings)

The Music and Performance Bio 064 first began performing his music in public in 1980 as guitarist and songwriter for the Artichokes. The Artichokes resembled a "new wave" rock band and played several San Francisco Bay Area clubs including the Mabuhay, On Broadway and Keystone Berkeley. The band also featured vocalist Wendy Bauer and bassist Bruce Fraser who continue to collaborate with 064. The Artichoke's sound was described by Calendar magazine's Mimi Chen; "Propelled by squalling babies, chicken noises, and balloon rubbing, the Artichokes take the mundane and twist it into something bizarre." The band released 064-produced videos and audio cassettes and also contributed to the Seaside Curios compilation EP.

Dissatisfied with the club scene, 064 and the Artichokes began producing their own multi-media shows (incorporating videos by 064) which also featured other local performers. Notable among these shows were 1984: An American Nightmare (1984) and The Conspiracy Show (1985). Held near Halloween, these events used the audience's theme-related costumes as a starting point for intense interactive environmental manipulation.

The Artichoke's gradually mutated into a free form electronic music collective and dropped the Artichoke's name shortly after the addition of vocalist, lyricist and sax player Phil Potestio (formerly of Borrowed Millions and Poetic Justice) in 1986.

The 1986 project A Tribute to the Seven Deadly Sins brought exciting shows to Artists Television Access gallery. These events (Greed, Lust and Envy) featured improvised music by 064, Wendy Bauer, Bruce Fraser, Kevin Smith and Phil Potestio, performance by Michael Charnes, videos by 064, film by Tracy Witt and extensive audience interaction.

After acquiring and learning the tools required for musical self-sufficiency (MIDI controlled synthesizers, processors and drum machines), 064 created original music and sound design for the political theater group Plutonium Players' production of Extreme Rites in 1986. The Seething Brunswicks, a duo with Brad Bechtel, performed "post-modern music for steel guitar, guitar and electronics" at the New Ideas for Changing Times show in 1987. Later in 1987, 064 composed and performed music with performance and video artist Chuck Z.

Process, (now known as "(the real) Process" due to the appropriation of the name by some out-of-town wannabes) was formed December 1987 when 064 began working with vocalist Carola Baer. With a line-up featuring 064 and Carola Baer, Process performed the Mind Control show at Artists' Television Access and Manipulation at Climate Theater.

In 1990 064 teamed with vocalist-saxophonist Phil Potestio to produce and perform I am a Drug Law Addict as part of the Hidden Apparatus is at Us series at Artists Television Access. Phil subsequently joined Process for Crisis by Process at the Folcrom, also in 1990. In 1991 Process, featuring 064, Carola Baer, Phil Potestio, Michael Stocker and former Brass Band founder Johannes Mager performed Wasting Time Worrying about the Wrong Things at 21 Bernice.

A later Process line-up featured 064 on guitar, synthesizer and drum machine with vocalist-saxophonist Phil Potestio, trombonist Johannes Mager and bassist-Chapman Stick player Bruce Fraser performed at several Bay Area nightclubs including Nightbreak, Kommotion, Spike's, Boomerang and Brainwash.

BAM magazine described their recording "You Know/Just Let it Be" in the March 11, 1994 issue: "effectively combines quick tempos, tribal drumming, distant horns, and warped synthetic sounds to create a cyberdance experience...an indulgent treat" (Kent Lundberg)

In 2001 (the real) Process released the full length CD "Earth: The World's Most Dangerous Planet." Since then the band has mysteriously disappeared from the San Francisco Bay Area scene amid persistent rumors that Phil Potestio is currently residing in Italy.

Since the mid-1980s 064 has been hosting and recording an ongoing series of jam sessions in the Oranj Productions studio. Headloss, an improv group featuring 064 with former Artichoke members Wendy Bauer and Bruce Fraser with Alan Phillips and Otto Huber made a rare public appearance at the 2002 Skronkathon. 064 also appeared with drummer David Jayne's space-groove jam band Neurohumors at a variety of S.F. Bay Area clubs during the summer of 2002.
In 2003 064 teamed with guitarist-vocalist Neal Cronin to form the Seething Brunswicks for a series of live performances and recordings. The duo expanded to a whole band shortly after and continued through 2014.
In 2014 064 started the band Funkadelicatessen.
064 also enjoys collaborating with many other musicians during the frequent jam sessions held at Oranj Studios.



New band! Funkadelicatessen (music)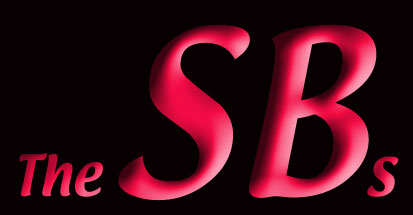 The Seething Brunswicks



Process Home Page



Improvised Music featuring the members of Process and others.

Back to Oranj Productions Home Page

Contact Info

All content Copyright 1993-2015 Oranj Productions.
All Rights Reserved. Commercial use, public distribution or presentation allowed with written permission only.