Music, Audio, Video, Humor and Commentary
November 2015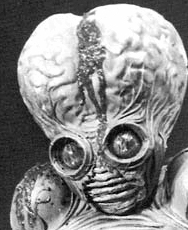 The Pundit Recommends: 6 Ways to Keep Terrorists From Ruining the World by David Wong.
It is as relevant now as ever before. I will provide a few excerpts, but I strongly advise reading the whole piece.
continue story

The Secret Method for Evaluating Music or Any Other Art Form
It can be challenging when you are confronted with a genre or style of music (or other art form) that is not familiar. How can you tell which artists and recordings are best? We reveal the secret.
continue story
Instrumental Rock Music Lives!
Instrumental music is a more important part of rock, country and R&B than usually acknowledged...
continue story
The Pundit: Smart Opinions and Essential Facts for Our Times
The Pundit reveals who controls the world, the truth about Nazis and Christianity and comments on Planned Parenthood, education, equality and the political spectrum and much more.
continue story

More Content Magazine Current Edition and Index


Oranj Productions, Creators of More Content Magazine


Contact Info


All content Copyright 1993-2016 Oranj Productions
All Rights Reserved