Who plays the Baritone?
The baritone guitar has been picked up and used for the occassional song or recording by many guitarists, but few guitarists are known for being primarily baritone guitarists. As a result it can be difficult to put together a complete list of baritone players. This is just the beginning of what we intend to be a comprehensive list of baritone players. These are the players we know about, and a few more found with internet searches. We encourage you to send us any info you have on other players. A few additons sent by our readers are at the bottom of this page.

Mike Mushok of popular metal/post-grunge band Staind is the best known baritone guitarist. Ibanez has been selling a signature Mike Mushok (MM-1) baritone guitar for a few years now.

Bass virtuoso Billy Sheehan (Mr. Big, Steve Vai, Niacin) is also a baritone guitar player who has featured the instrument on his solo albums. His website includes photos of his extensive instrument collection.

Jazz-fusion guitar great Pat Metheney recorded an album of music for solo acoustic baritone.

Fusion great Allan Holdsworth regularly uses baritones. Here's an interview with Holdsworth with info on his baritone guitars Holdsworth Interview

John LeCompt played for Evanescence for many years and played his ESP "Grynch" baritone in the "My Immortal" video. He just had a new custom baritone made that will appear on his new band "We Are The Fallen's first single next year. He considers himself a player of baritones as much as regular scale guitars and says that baritone is actually his favorite to play. He just recorded a large portion of the We Are The Fallen record with those guitars as well as an ESP eight string baritone.(Tuned: F#/B/E/A/D/G/B/E, Gauges: 68/56/46/36/26/17/13/10.

Guitarist-vocalist Ian Mackaye, curently playing baritone with the Evens, is well known for his work with legendary hardcore punk groups Minor Threat and Fugazi.

Crime in Choir is a San Francisco instrumental rock band featuring Jarrett Wrenn on baritone guitar.

Vialka, the Swiss duo of Marylise Frecheville and baritone guitarist Eric Boros play "gypsy turbofolkpunk music."

Gorch Fock "is a multi-instrument rock ensemble. We are prepared and trained to rock with the intention of rocking hard, fast, tight, and with a creative edge..." The group includes Jeff Swanson on baritone guitar as well as other instruments and noise makers.

The Australian band One Horse Town features singer and baritone guitarist Sascha Ion and plays "swampy, blues-infused rock."

The particpants in the www.sevenstrings.org and Harmony Central guitar forums provided the following information:

Ani DiFranco has played acoustic baritone guitar on some of her songs.

Jerry Cantrell reprtedly used a Jerry Jones baritone in the studio with Alice In Chains.

Ty Tabor of Kings X has a signature Yamaha Drop 6 guitar.

The Cure have used baritones in addition to Bass VIs.

George Lynch, formerly of Dokken, has a couple of signature baritones that he's used on his recent albums.

John Petrucci of Dream Theater has done a few songs with an extended-scale baritone guitar.

Fusion great Allan Holdsworth regularly uses baritones. Here's an interview with Holdsworth with info on his baritone guitars Holdsworth Interview

Amir Derak from ORGY"

Canadian Blues guitarist, singer and songwriter Johnny V plays a Fury baritone"

Tom Morello used a baritone Telecaster on the Audioslave song, "Man or Animal"

Stephen Carpenter of the Deftones has a number of ESP/LTD signature models in production, both in six, seven string and baritone models.

Dino Cazares, formerly of Fear Factory, has a couple baritones.

CLAWFINGER play a Les Paul and OLP MM5 baritones.

Dave Gonzales uses baritone a lot in his country/soul project, The Hacienda Brothers
Reader's Letters
Bob Brozman uses baritone Nationals and Baritone Santa Cruz guitars.Most of your research focused on electrics, but the tonal range ofbaritones is especially well-suited for solo acoustic blues. I'mhaving a custom one made for me so I can fill in where my bass player would be if I had one. I hope this helps. -iain
To add to your list of people who use the baritone guitar, and a well known band at that, Pete Loeffler of nu-metal band Chevelle plays PRS and Fender Baritone Guitars. Mick Thomson and Jim Root of Slipknot use baritones... Mick uses a custom Ibanez model, and Jim uses a custom Fender Telecaster. I'm looking to buy one at the moment. I do my best with my acoustic guitar that can tune down to a# without buzzing, and I play a 7-string schecter too. -George West
Hi,my name's Ed Devane (living in Dublin, Ireland) and I've made this instrument: Ed Devanes Home Made Instrument which might be of interest to you and your site. I don't consider myself to be a guitarist or the instrument to strictly be a guitar, and the kind of music I make (samples of whichyou can hear here: www.eddevane.com is not "guitar based" at all. Anyway, the instrument has a 30.5" scale length which makes it a baritone by my estimation. I use D'Addario Chromes (at the moment the normal guitar ones but soon I'm going to get the heavier 7-stringset). The high E machine head is so far away from the bridge I have to use the ultra-long Dean Markley Ribbon Wound steel string, which is a bit of a pain.-Ed Devane.
Hello,
I was reading your page on "Who plays the Baritone?" and noticed Rick Danko was not on you list, he played the Fender Bass VI When he played in Ronnie Hawkins and the Hawks.

From a website on The Band: " Both George Harrison and John Lennon used the six-string Fender bass on the White Album, Let It Be, and Abbey Road (McCartney stuck to the Hofner, Rickenbacker and 4-string Fender Jazz Bass.) Other notables known to have recorded using the Fender VI include Peter Green, Jack Bruce (Cream), Steve Kilbey (The Church), Eric Clapton (at least he owns one), and Robert Smith of The Cure, Listen e.g. to Smith's use of the Bass VI on several tracks on the Disintegration album from 1989, where the electric guitar only plays the off-beat chords, while the melody is played by Smith on a Bass VI. The result is a much spookier sound than provided by a guitar."
On a personal note I just want to say thank you for your web sight.
Phil
I wanted to add a couple of people to your list of baritone players. The first is Hayden Nichols of the Clint Black band. Clint's #1 song Killing Time features Haden playing one. The Second is Richard Bennett that played in Steve Earles band The Dukes, he is listed as playing 6 string bass. Listen to the Steve Earle signature song Guitar Town.
Again thanks for a great website.
John
Hey, nice site, there is a need for this kind of info on Baritone Guitars, well i noticed you were asking for more about guitarists who play baritones as a primary instrument. Well i do, with my duo Project Wendigo, my main instruments are an Agile 3500 equipped with a hex pickup through a gr-33, and the guitar signal through a mesa boogie f-50, or a baritone tuned dean Palomino (not an instrument scaled to baritone). We do a mix of World music, rock, blues, funk, and pretty much anything else we want. Here is our Facebook follow the reverb nation link to hear some of our stuff, we also have a youtube channel
Sincerely
Cat
*********
We know there must be a lot more baritone players out there. We're especially interested in indentifying players who use the baritone as their primary instrument. Your feedback, info and questions will guide the future of this site. -Mike 064 Freeman
Contact Info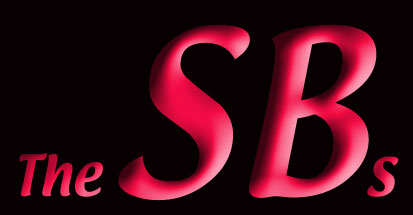 Hear 064 on the baritone guitar with the Seething Brunswicks on the song "The Eighth Saga" (free streaming or downloadable song)



All content Copyright 2007-12 Oranj Productions.
All Rights Reserved.