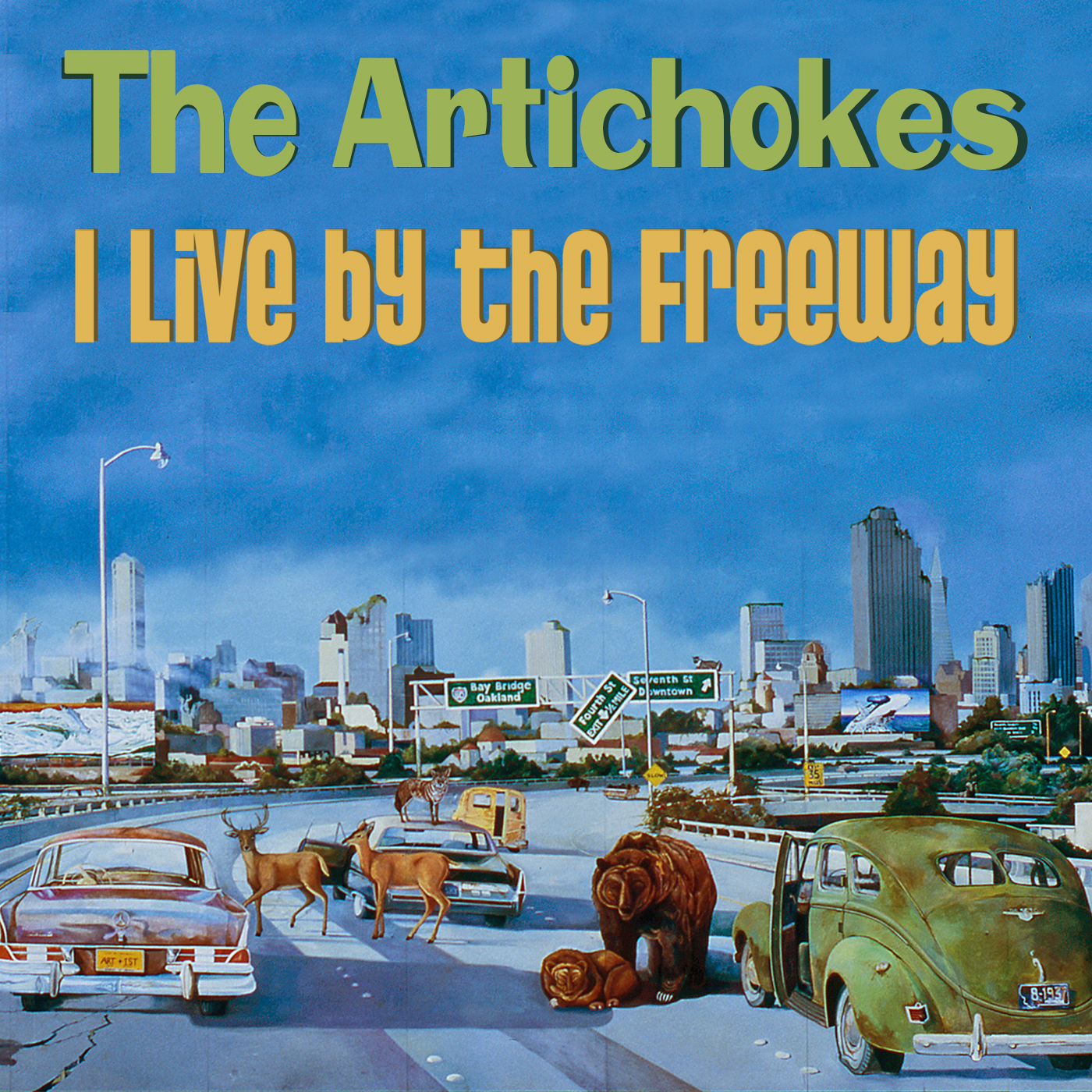 33 Years After the Original Release, the Artichoke's Album is Finally Available Again on CD and On-line

October 2016
"Propelled by squalling babies, chicken noises, and balloon rubbing, the Artichokes take the mundane and twist it into something bizarre."
Calendar magazine's Mimi Chen in her 1983 review of the Artichoke's "I Live by the Freeway" album.
Oranj Productions has now released the remastered and expanded version of the Artichoke's "I Live by the Freeway" album digitally (on iTunes, Amazon and others) and on CD (available on-line via CD Baby or Amazon). The album was originally released by Oranj Productions on audio cassette in 1983.
When the Artichokes emerged in 1980, they resembled a new wave rock band and played several San Francisco Bay Area clubs including the Mabuhay, On Broadway and Keystone Berkeley. The band was most inspired by the weirder side of new wave and rock favoring acts like Talking Heads, Pere Ubu, Devo, the Residents, Captain Beefheart, King Crimson and Frank Zappa, but the diverse influences of the members and their love of experimentation and innovation gave them a unique sound that still sounds fun, fresh and strange today.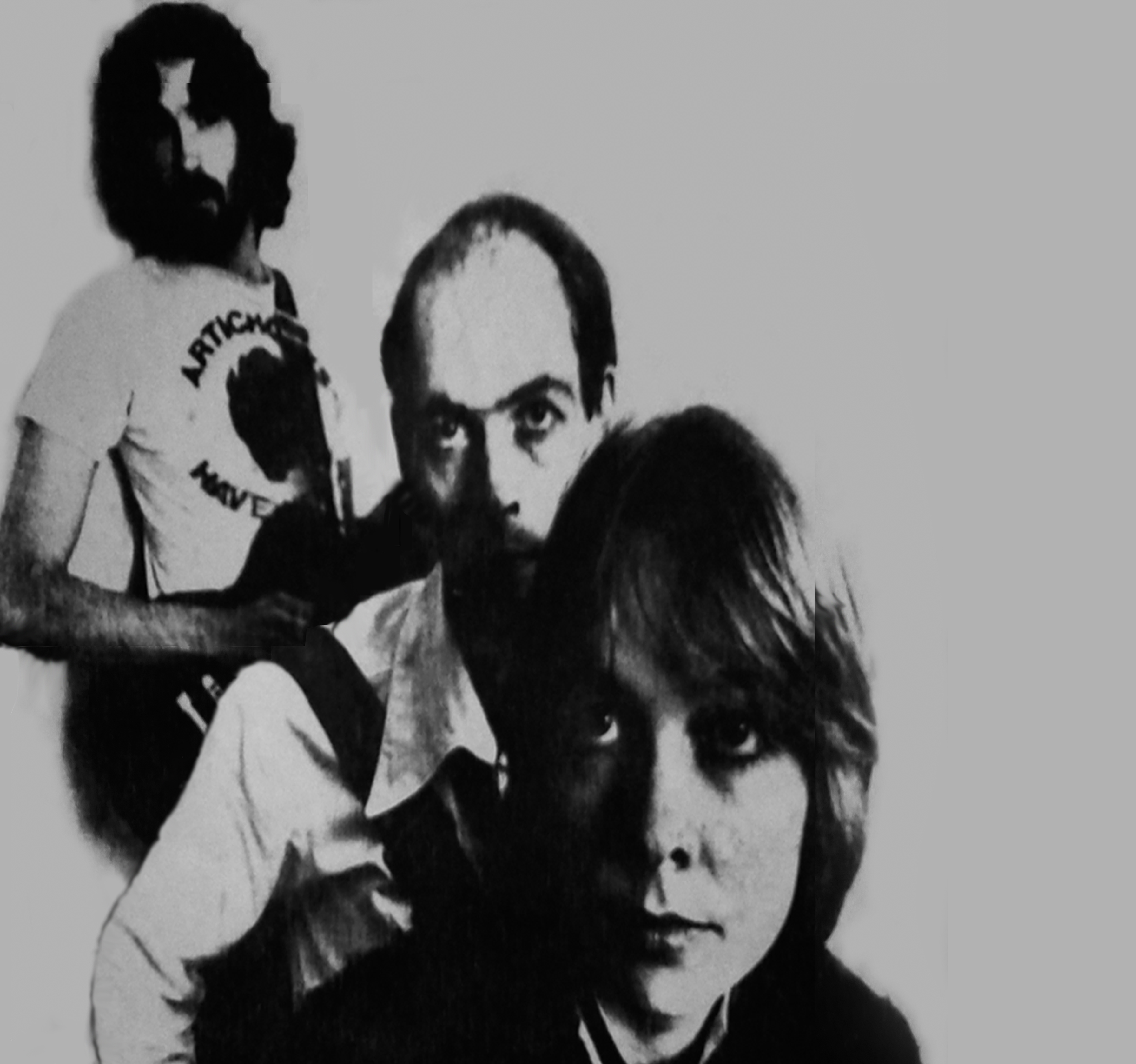 Mike 064 Freeman (left), Bruce Fraser (center) and Wendy Bauer (right) were the heart of the band for most of its existence and Kevin Smith had the longest tenure on drums. These recordings feature composer/lyricist 064 Freeman on guitar, Wendy Bauer on vocals as well as some keyboards and percussion, Bruce Fraser on bass, Brian Douglas on keyboards and either Mark Pilkanis or Kevin T. Smith on drums. Stooges saxophonist Steve MacKay performed multiple horn parts on four of the songs. The legendary Steve Mackay is best known for his wild sax playing on the Stooge's Funhouse album as well as his work with Commander Cody, the Violent Femmes and many others.
The expanded album now contains all of the songs that the Artichokes recorded outside of their personal studio. Produced by 064, all except two songs were recorded by Grammy winning sound engineer Sam Lehmer (John Lee Hooker's The Healer) at Russian Hill Recording in San Francisco. Two songs from a 1980 recording session at Big Pink West (Mill Valley) were added for the new album, which was remastered by Gary Hobish, A. Hammer Mastering in 2016.
The fantastic front cover art is a detail of the mural "Postively Fourth Street" created by John Wehrle (Check out his great art at troutinhand.com) and John Rampley in 1976.
The CD is now available via several on-line retailers, including CD Baby and Amazon. The album and individual songs are also available on-line via iTunes, Amazon and many other digital music sites.


Hear & Buy the CD or Download at CD BABY

Back to More Content Magazine

Back to Oranj Productions Home Page

Contact Info

All content Copyright 1993-2016 Oranj Productions.
All Rights Reserved. Commercial use, public distribution or presentation allowed with written permission only.