Music by 064
Updated October, 2016


New: Hear & Buy the New John Shirley & 064 Recordings on CD or Download the Music at CD BABY

New: Read About the New John Shirley & 064 Recordings

Who is 064? The Music and Performance Bio
Solo recordings by 064
New Hope Springs
A mostly acoustic instrumental piece called New Hope Springs. The drums were created from Acid loops, 064 played all the other parts.
064 doing standup comedy
We also have something new from our parody, tribute and humor archive, a rare recording of 064 doing standup comedy.(Warning!: Includes taboo words, weird thoughts and scary ideas.)
If your browser lets you play both of the above audio files at the same time, try it, it's cool!
Like A Rolling Stone
Next is our Hip Hop inspired version of Bob Dylan's Like A Rolling Stone. This track uses Dan Bell's track "Hooked on Phonics" from the Coming From the D compilation CD as a rhythm track with 064 on vocals and Wendy Bauer doing the background vocals.
The Hokey Pokey Man
For some reason 064 though that the Hokey Pokey would work in the Chicago Blues Style. This recording features 064 on vocals and harmonica with the Seething Brunswicks; Neal Cronin on guitar, Boom Boom on drums and Mark Wieder on bass.
Chandra
Remember the Chandra Levy/Gary Condit scandal? It had everything required for a classic scandal: a young intern, a married politician, death and sex. At the time we thought we would exploit the situation with our tribute to Chandra. Susan Kuchinskas wrote the words and does the vocals, 064 did the music. The drums were created from Acid loops.
Bay Bridge Blues
There's way too many love songs and not enough songs about traffic. 064 remedies the situation with this mostly acoustic Bay Bridge Blues featuring 064 on vocals, harmonica, guitar and bass. The drums were created from Acid loops.

Who is 064?



New band! Funkadelicatessen (music)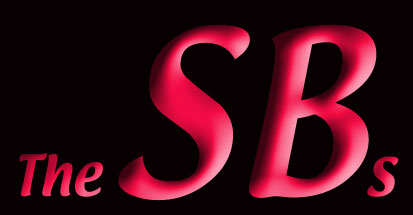 The Seething Brunswicks



Process Home Page



Improvised Music featuring the members of Process and others.

Back to More Content Magazine

Back to Oranj Productions Home Page

Contact Info

All content Copyright 1993-2016 Oranj Productions.
All Rights Reserved. Commercial use, public distribution or presentation allowed with written permission only.